Princo
's analyst program kick-starts your professional journey. Whether that ultimately means growing into a senior role at
Princo
, or taking your career in a different direction,
Princo
leaves you with a distinctive skillset, an expansive network, and the support to take you wherever your passion lies. How do we do it? Hear from the current team and
Princo
alumni about how
Princo
shaped them.
---
GREAT PLACE TO BE
3 Cool, Unexpected Things I Did in my Internship's First Two Weeks
Voted on 2 investment decisions totaling over $200 million
Learned basic and advanced negotiation techniques in a 2-day workshop given by a Harvard Business and Law School Professor
Met 2-on-1 for an hour with the CEO of Youku, China's YouTube
– Rachel Lurie '18, Analyst (intern summer 2017), major: Woodrow Wilson School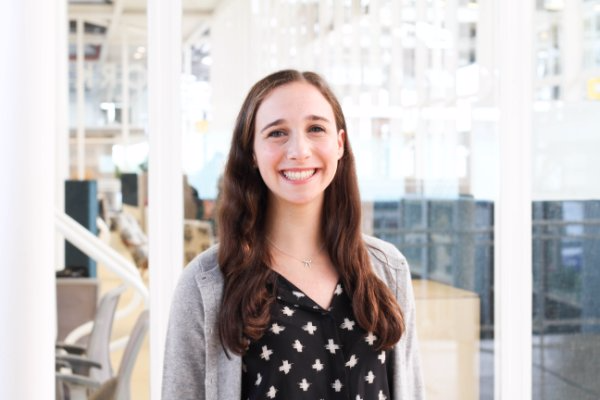 ---
5 Awesome Experiences in my First Year
Participated in 21 investment decision meetings, one of which I co-led. Altogether, these meetings resulted in the commitment of over $1.5 billion.
Learned about emerging crypto-enabled and blockchain technologies from experts in the crypto community and top venture capitalists.
Spoke one-on-one with the CEO of Bonobos about his experience founding a company and securing venture funding.
Engaged in a small group discussion with former Amex CEO Ken Chenault about developing a strong company culture and an impactful leadership style.
Fed panda cubs in Chengdu, China.
– Mitchell Hammer '17, Senior Analyst, Major: English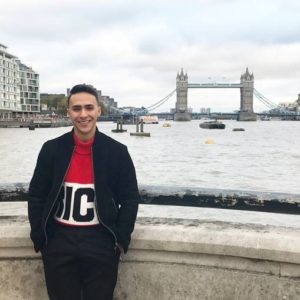 ---
2 Unique Externship Experiences
For those who succeed in our Analyst program, we offer a 10 week externship at one of our investment managers or portfolio companies. Click to see some examples of these experiences.
After hearing our venture capital managers talk about their investments, I wanted to experience a startup firsthand. Princo quickly connected me to one of the companies in our portfolio, and I spent two months as an extern on the strategy team at Catalant, a Boston-based startup disrupting the consulting industry. My externship was an amazing chance to experience a completely different environment and get a deeper understanding of what goes on at the senior management level of a rapidly growing company.
-Jacqueline Lis '15
While I spend most of my time at Princo working in the Private Equity portfolio, I sought out a very different experience for my externship. I spent a month at a San Francisco based hedge fund in its public equity long/short group. It was an excellent opportunity to build investment acumen from a different perspective while deepening my understanding of business fundamentals. My externship was also a great way to see how another organization works and expand my professional network.
-John McNamara '14
---
GREAT PLACE TO BE FROM
John McNamara '14, Senior Associate at Chan Zuckerberg Initiative
I joined

Princo

not knowing what I wanted to do longer-term for my career, but I hoped that

Princo

's broad exposure to different investment strategies and businesses would help me learn more about what interested me. Over time, I became increasingly convinced that

Princo

's line of work was what I liked the best. Helping manage Princeton's far-reaching portfolio through a network of external managers was a fascinating challenge. Along the way, I had the opportunity to learn from some of the best investors in the world.
While

Princo

was a great place to be, I moved to the West Coast for an exciting new opportunity (and, importantly, to be in the same place as my wife). I left

Princo

to join the newly forming investment team at the Chan Zuckerberg Initiative, led by my former

Princo

colleague, David Lee.

Princo

set me up well for this role, through both the world-class investment training I received and the broader professional skills I developed such as networking, management, and decision-making.
Major: Economics, Former Princo Associate (2014-2019)
---
Peter Iskaros '13, Junior Analyst at Rivulet Capital
A job at

Princo

offers an exceptional vantage point—one that defies the traditional tradeoff between quality and quantity, marrying the two instead. Princeton partners with over 75 investment managers in many different asset categories and around the world, and we meet with hundreds more—quantity. Princeton's managers are among the absolute best in their respective areas and constantly getting better—quality. This combination leads to the best investment education around. I'm really not sure where else you can (properly) learn so much, so fast, about so many different areas. It's honestly kind of addicting, a drug for the curious mind.
Over five years at

Princo

, I met hundreds of investment firms and got a great sense of the broader finance landscape. My

Princo

work led me to develop a real passion for front-line public market investing.

Princo

allowed me to test out my interest through an externship with one of our managers. This experience proved invaluable and cemented my wishes to go down this career path. With

Princo

's support, I got an offer from a long-short hedge fund that was by far my first choice for my next job.
Major: MAE, Former Princo Associate (2013-2018)
---
Isabelle Gaffney '11, Budget Manager at Metropolitan Opera
From day one,

Princo

gives you a seat at the table in important investment decisions. You are expected to state your opinion and defend your conviction.

Princo

gave me a chance to develop my skills as a leader much earlier than at other organizations.
When I later joined Goldman Sachs, having worked at

Princo

was a huge positive. I was able to hit the ground running given the analytical toolkit and wide range of other skills I developed at

Princo

.

Princo

fosters a real appreciation for the non-profit space at large and allows you to marry work with a greater goal and purpose, which is incredibly rewarding.
Major: Linguistics, Former Princo Senior Analyst (2011-2014)
---
Eric Glickman, Swarthmore '10, Strategy Consultant at Monetate
Princo

is a place that conducts high quality, rigorous analysis. I learned how to take disparate data and parlay it into actionable, intelligent insights. I routinely draw on this underlying skill today.
Right from my first week,

Princo

gave me exposure to high profile investment firms and companies. I quickly gained the confidence and ability to walk into a room and effectively engage with leading executives.

Princo

has an incredibly supportive culture and strong mentorship. Andy (

Princo

's President) continues to be exceptionally helpful to me. I know when I need career advice I can pick up the phone and call him.
Major: Asian Studies, Former Princo Senior Analyst (2010-2013)